Today's Rates for Carrollton home loans
Whether you're in the market for a Conventional, Jumbo, FHA, VA, or USDA Carrollton home loan, our locally based home loan experts can help!
30-year fixed conventional
15-year fixed conventional
Looking for a home loan for your next home in Carrollton, TX?
Call us today at (469) 557-9429 and discover why more Carrollton residents are choosing Herring Bank for new home purchases and refinance loans.
Your Carrollton home loan expert will walk you through each option.
Whether you're looking for a conventional or adjustable rate mortgage (ARM), or if you're interested in unique loan programs like FHA, VA, or USDA, we'll streamline your home buying process.
Carrollton Real Estate – As of Q2 2021
The median home value in Carrollton, TX is $274,195. Check out current Carrollton real estate market data here: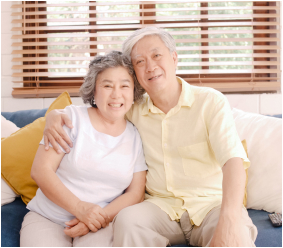 Not sure which home loan fits your needs best?
Herring Bank offers a variety of mortgage options to fit your specific goals. Call us at (469) 557-9429 and we'll guide you through the process from start to finish.
Why Choose Herring Bank?
We're lending the way to your next Carrollton home with a home loan from Herring Bank.
Speak to a Carrollton home loan expert!
We specialize in new home purchases and can provide pre-qualification letters and a no cost, good faith estimate.
Herring Bank offers a variety of loan products (FHA, USDA, VA & Conventional) so we can find the best loan option for your specific lending needs. Call today and learn why more borrowers are choosing Herring Bank as their Carrollton mortgage lender.
Avoid the mistakes by using our guides
Here's what you should know before buying,
selling, or refinancing your home.
Buying your first home can be OVERWHELMING!
There's so much to know, and how do you know what you don't know? We've been helping first time homebuyers for decades!
So we put this guide together to help you out.
Not sure if refinancing is right for you?
There are several factors to consider when deciding whether or not to refinance your mortgage.
We've helped hundreds and thousands through the process.
Look for us in the your next neighborhood.
We serve areas of Texas, Oklahoma, & Colorado.
West Texas Home Loans:
Abilene, Amarillo, El Paso, Lubbock, Midland, Vernon, Seymour, Clarendon, and more!
North Texas Home Loans:
Allen, Arlington, Azle, Carrollton, Dallas, Denton, Garland, Grand Prairie, Grapevine, Flower Mound, Fort Worth, Frisco, Irving, Lewisville, McKinney, Mesquite, Plano, Richardson, Weatherford, Wichita Falls, and more!